Expo Zine 2008
This is Eglise Saint-Enfant Jesus – the church where ExpoZine is held
---
I CAN HAZ COMICOPIAS?!
Dan Robert helping with the setup of The Savage Enterprises Publishing table
---
Mike at the table and ready to chat!
---
Opening Hour: 12 Noon – look, you can SEE!
---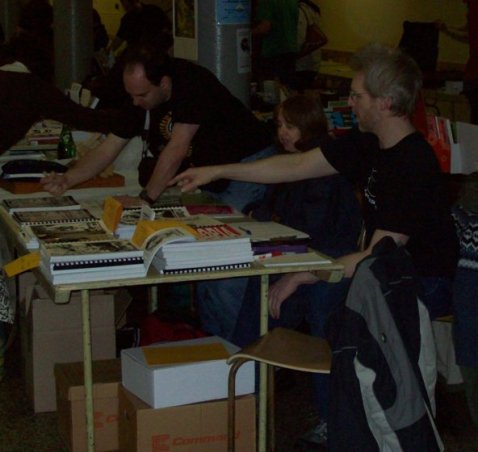 Dan making his pitches to all who passed by.
---
Can I play, too? Gabriel Morrissette stops in for a visit :)
---
Dan gets his copy of The Mysterious Minute-Men Omnibus signed by Da Boys
---
Gabriel Morrissette gets back into Signing Mode
---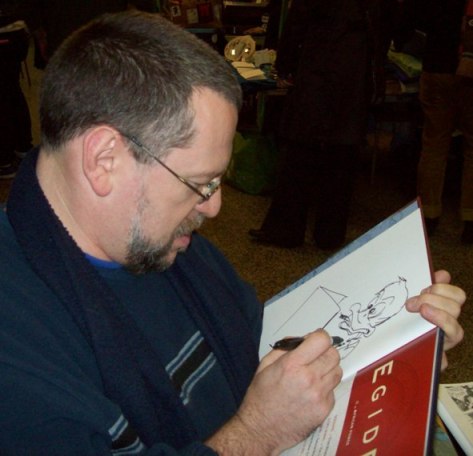 Gabriel's signature isn't complete without a Howard the Duck sketch :)
---
Da Boys - Mike Aragona and Gabriel Morrissette
---
3pm and filled
---
3pm and still filling - different view
---
We are Serious Zinesters!
---
4:30pm - do you know where YOU are?
---
4:40pm - a sea of people!
---
No! We be Zany Zinesters!
---
After a long day like today... coffee is just the right medicine!
---
---